Today while in the lavatory, I was catching up on some reading that I may have missed out on. Low and behold, I found a Melvins interview with the magazine Alarm (www.alarmpress.com). There's an awesome interview with the always intriguing Buzz. You should go check it out as I enjoyed myself a read, not to mention they interview Cursed and Boris. Good times. Here's the cover.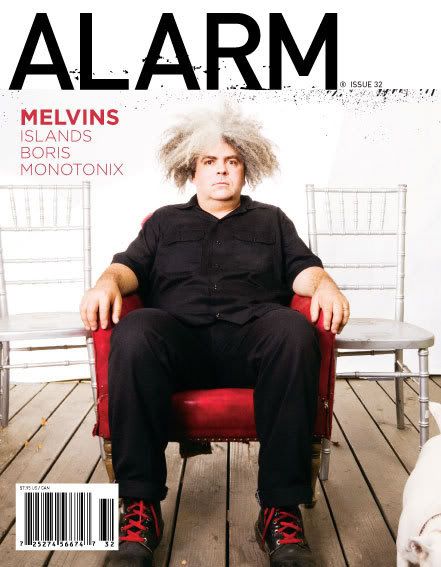 Here's a recent playlist as well, maybe you'll check out some of this music?
Carved In Stone - Hear The Voice
Gojira - The Way Of All Flesh
Thin Lizzy - Jailbreak
Yes - Classic Yes
Book Of Black Earth - Horoskopus
Be sure to check out the dates with Early Graves. They're almost complete.
In Time.
The Eff Pyre